MAUI HOME REMODELING PHOTOS
Often the heart of any home is a kitchen. We take pride in making your Maui Kitchen stand out and stand the test of time. We offer our knowledge and experience to help make your kitchen be as functional and spacious as possible.
 We bring the function and durability needed in a modern Maui Bathroom. Our team is skilled in making your bathroom go from the room you don't want to spend time in to feeling like a spa you'll never want to leave!
With the closet being the least valued room in the home we bring our experience in maximizing storage space to the next level. We can design and build the custom closet of your dreams!
If you've ever wanted to build a custom TV Entertainment Center or just needed to match a vintage Maui plantation era cabinet that termites have turned to dust. Landry Construction can bring a level of detail to your custom cabinet needs like no other.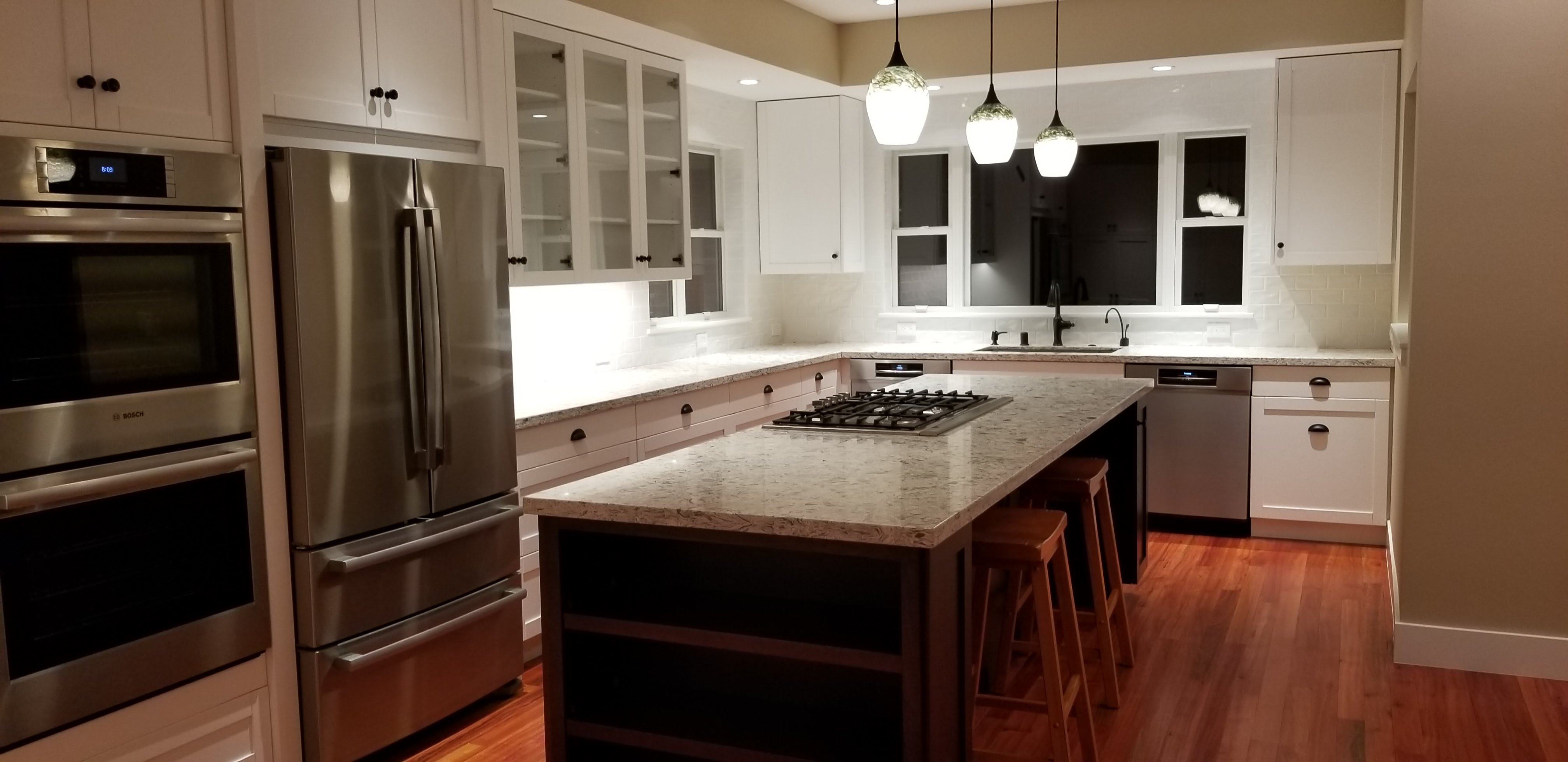 Landry Construction focuses on using skilled trades, from our own Team here on Maui, in all aspects of our work. Specializing in Remodels of Maui Homes we offer solutions for Custom Kitchen, Bathrooms, Flooring, Decks and more.
See our recent projects over on the blog
READY TO GET STARTED? LET'S TALK ABOUT YOUR PROJECT